Helping international schools get Funky!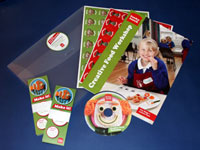 There is nothing we like more than visiting schools up and down the UK running Creative Food Workshops for them, but what happens if you are not in the UK? How can your children experience the same fun and creative learning that Funky Lunch offers?

The answer... a Creative Food Workshop Activity Pack. We've sold these educational resource kits to schools in the USA, Brazil and even Australia. They contain everything you need to run your own exciting day of food fun and can be ordered online today.

Read more »
Perfect for Festivals and Events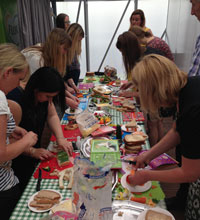 We've had great fun recently running our Creative Food Workshops at Festivals and Events around the country, showing both children and adults how to have fun with food.

We are the ideal partner to have at your event, providing a unique range of food workshops that will inspire young minds and bring out their creativity... all with the help of healthy ingredients.

Click here for more details.