Best UK Entertaining Cookbook!!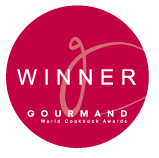 Back in 2010, we were blown away when Funky Lunch won Best UK Children and Family Cookbook at the Gourmand Cookbook Awards, and so to follow that up in 2012 with our new book Funky Party winning Best UK Entertaining Cookbook, we are over the moon!

This is the perfect end to another busy year for Funky Lunch, which included two local business awards for Best Website and Business Person of the Year.

More News »
New Funky Party Book!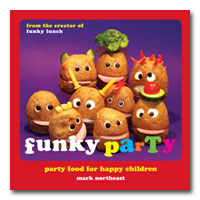 We are pleased to announce the launch of our new recipe book Funky Party! The much anticipated follow up to our award winning Funky Lunch book, Funky Party contains a collection of suitably funky party food recipes.

From Monster Burgers to Jelly Swamp Crocs, we let our imagination go wild in the kitchen, all in the name of good food fun!

Order a personalised signed copy of the Funky Party book to be sent anywhere in the world, click here.