Bespoke Food Creations for Marketing & Events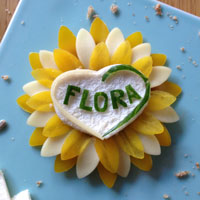 At Funky Lunch we don't just make sandwiches, our creative food artist Mark has worked for national and international brands turning ordinary ingredients into extraordinary creations.

These have been used for events, social media marketing, promotions and even tv commericals. Check out the amazing gallery on our sister site Creative Food Design.

Click here for more details.
Perfect for Festivals and Events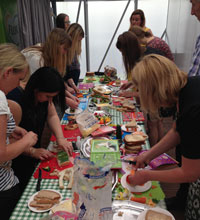 We've had great fun recently running our Creative Food Workshops at Festivals and Events around the country, showing both children and adults how to have fun with food.

We are the ideal partner to have at your event, providing a unique range of food workshops that will inspire young minds and bring out their creativity... all with the help of healthy ingredients.

Click here for more details.